On November 5, 2003 Monk Jiyul's fasting campaign against the high speed train construction plan passing through Cheonsung Mt. reached 33days. This spring she completed a 38-day hunger strike and got a promise from President Rho Moo Hyun to stop the high speed train construction plan passing through Cheonsung Mt. and to rethink alternative routes. But President Rho broke his promise and is threatening to drive her to her death.

Monk Jiyul's 33-day hunger strike to stop the high-speed railroad passing through Cheonsung Mt.
Monk Jiyul is a Buddhist nun of Naewon Temple in Cheonsung Mt., which has a 1,500-year history. Last year, Candidate Roh suggested the "cleaning away" of the high-speed railroad construction plan through Cheonsung Mt. as his public pledge. However, after he became President this issue was ignored. Even if it was needed, there is no reason to destroy national land or property in this gorgeous area. Furthermore, it would only reduce the travel time by between 20 and 30 minutes. Cheonsung Mt. is too precious to destroy with the spirit which animates and controls the universe.

| | |
| --- | --- |
| ▲ Monk Jiyul's huger strike | |
The necessity of the high speed rail plan was presented in the early 1980s, but the plan began to established in the late 1980s. The sixth republic government chose cheaper and faster ways to construct the high speed rail without public hearings. The high speed rail needs flat rail so many new construction areas are more environmentally sensitive. Also, erosion and reclamation can cause exposure to danger during the construction period by threatening the quality of water purification and subterranean water pollution.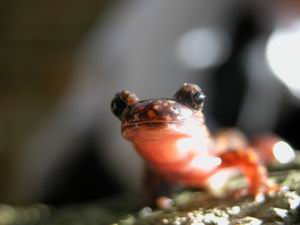 The Korea High Speed Rail Construction Authority made 'Kyungbu high speed train environmental impact assessment report- Pusan and Kyungnam area' in 1994 and 'Kyungbu high speed train Cheonsung Mt. area report' in 2003. Their report includes any endangered species. The reports say that 'No specific flora or fauna found need to be protected,' which is not true. Green Korea United investigated and found more than 30 endangered species in Cheonsung Mt. area. Especially, there are more than 20 mountain wetlands, which are rare in Korea. The issue of Cheonsung Mt. is a great example of what may be to come environmentally because the plan of railroad construction was put forward despite the fact that the mountain was appointed to more than ten preservation areas by the Korea Government.
▲ Korean Clawed Salamander in Cheonsung Mt. took photo by GKU October 11, 2003
▼ Crypsinus hastatus, protected wild plant by Ministry of environment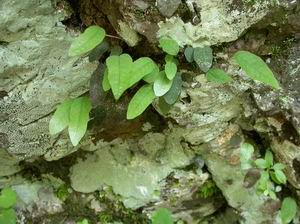 We are really worried about the government's pushing of Monk Jiyul to her death. We asked her several times to stop fasting, but she said "If I die and Cheonsung Mt. is preserved, I can sacrifice myself" and insisted on keep fasting. At the very least, we have to save her life. Now the government should show responsibility and keep their promise. The Ministry of Construction and Transportation and the Korea High Speed Rail Construction Authority must stop destroying Cheonsung Mt. This construction will accelerate the destruction of self-discipline in the temple and beautiful scenery for the next generation. This high speed rail will waste great money and destroy the ecology system. National land development must live and let live with humans and nature. It will take several decades for the natural environment to recover if destroyed. The government and the Korea High Speed Rail Construction Authority must wake up and stop destroying our national property, an heirloom handed down to the nation for generations.
There is no basic rationality for the construction of the high speed rail. This construction will destroy basic goods. Although we tried several times for negotiations toward a solution, they still continue construction on this land, and we cannot pass it over in silence. We will struggle and prevent high speed rail construction as best we can.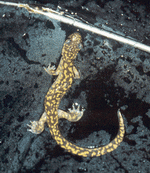 1. The Korean government must re-perform an environmental investigation and environmental impact assessment composed with civil and government instead of a deceitful environmental impact assessment.

2. The Korean government must give up the plan of passing through Cheonsung Mt. make an alternative route.

3. The Korean government must reconsider all sides of the high speed rail construction in order to determine the right use and integrity of national land.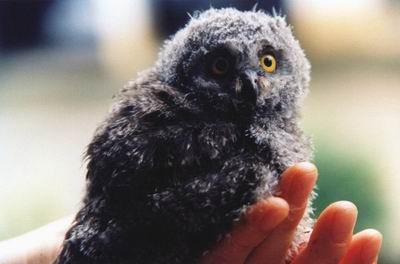 ▲ Cuckoo, protected species designated by Ministry of environment

0
: